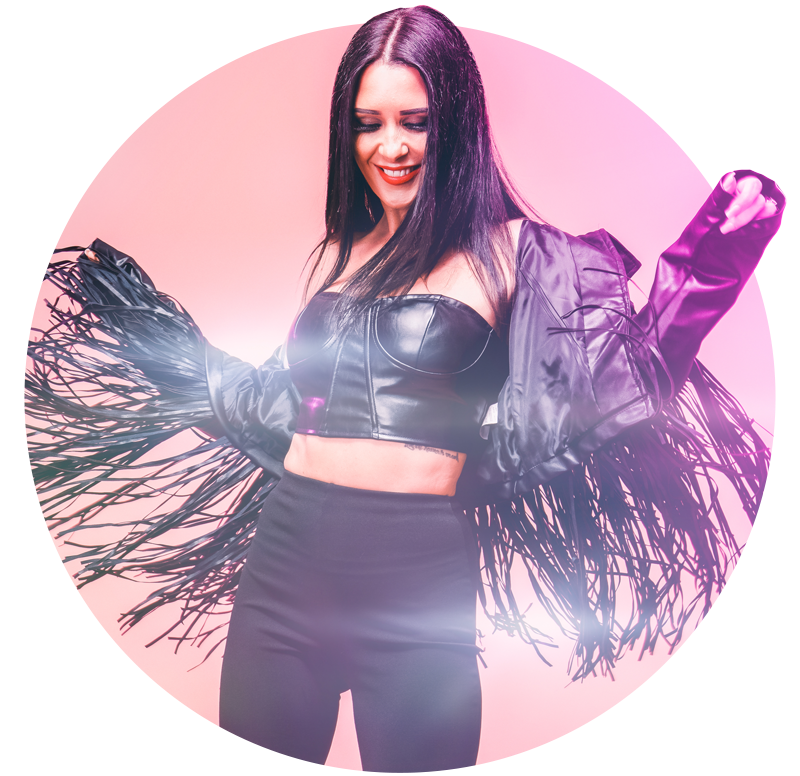 About Dexter
Dexter has been delighting party-goers all over the UK with a repertoire packed full of dancefloor hits and timeless classics. We are a 5 piece party band based in the midlands available for any event with good times guaranteed. The band is fronted by our two fabulous lead vocalists, Cat & Tim, meaning we're able to switch from tracks from artists like Dua Lipa, Jess Glynn, Diana Ross & Whitney Houston, to Kings Of Leon, The Killers, Bryan Adams & The Beatles with ease. That's even before we even mention amazing dues like 'Ain't No Mountain High Enough'! 
We've been the go-to band for party planners, wedding clients and corporate events since 1997 and have performed on every stage, in many a marquee and at open-air concerts for audiences of 1000's. As standard we perform as a 5 piece line-up with 2 lead vocals, guitar,bass and drums, but also have a range of booking options offering flexibility to suit your day. We can provide additional acoustic performances, DJ sets, a keyboard player, and song requests if you'd like us to learn a special track for your event.
We perform either 2 x 60 minutes sets or 3 x 40 minutes sets as standard for our evening performances and provide full PA and lighting for every event too!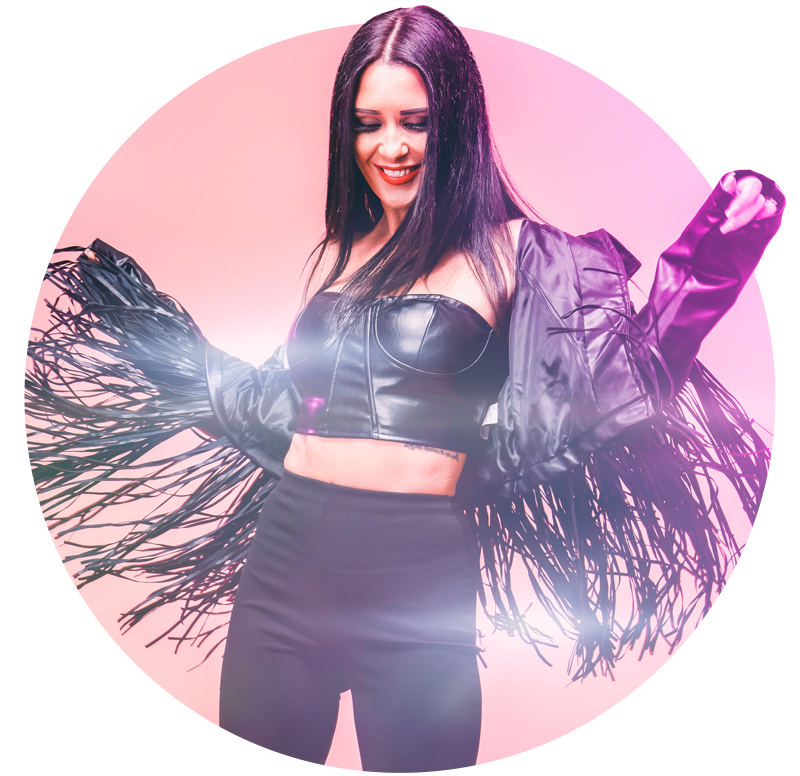 Cat - Lead Female Vocalist of Dexter
Recording Artist, Musical theatre actress with a passion for travelling.
I joined the band 12 years ago and still find every part of being in Dexter just as thrilling and rewarding!
I'm heavily influenced by soul music icons such as Aretha Franklin, Sam Cooke, Beverly knight, Christina Aguilera to name a few. I have a love for Dance, Disco & funk n soul music, so when I met this collection of friendly, passionate, funk hunters in a theatre show I knew this was the band for me.
"Cat is a well established singer known for intense and powerful performances"
Outside of Dexter she's known for being a drum and bass junkie, with a love for electro dance music! where she works closely with a team of producers writing, producing and independently releasing their own original material.
"I'm in my element being on stage Dexter hitting funky grooves, pumping out dance, disco & soul. We bring out ''A' game every single performance! The atmosphere is electric!! Its so nice that as a bunch of musicians we all share the same passion and drive for music and performance"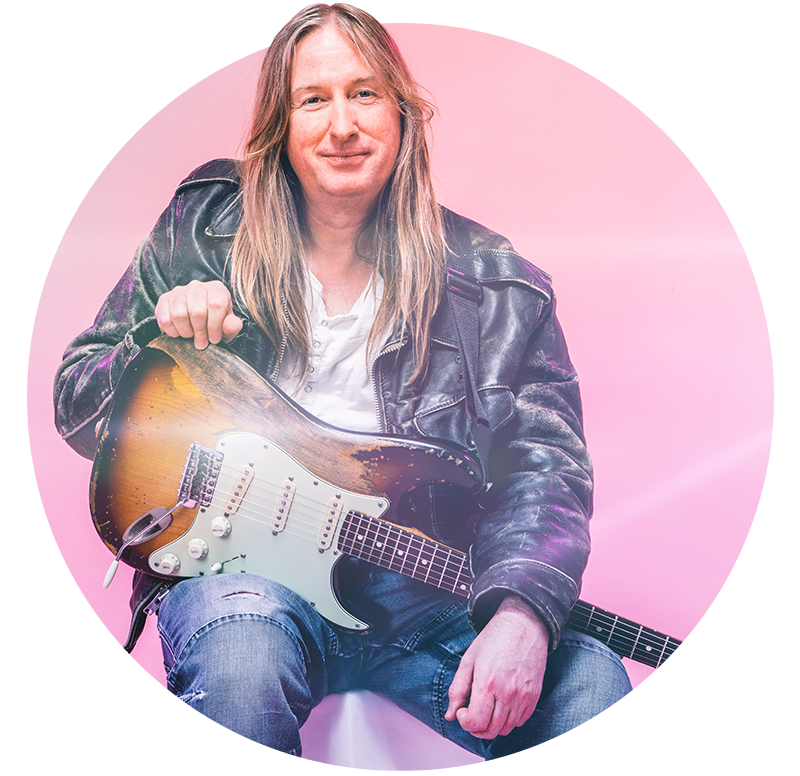 Steve - Guitar
Steve's musical journey covers a large variety of experiences and achievements.
From a humble beginning of a self-taught Guitarist with a hunger for improvement, Steve began Studying Jazz Guitar with John Etheridge at the London Guitar Institute – This in turn lead him to enrole at the Guitar Institute of Technology in Hollywood, California, which he Graduated in 1994 – Since this time Steve has continued his quest for musical knowledge as a student of Ross Bolton (Al Jarreau) and at Bath University with Hamish Stuart (Average White Band, Paul McCartney, Chaka Khan).
Steve began to Lecture for Stoke on Trent College in 1994 and went on to teach the Improvisation Classes, Performance Classes and headed the Guitar department – writing the Guitar curriculum and the Improvisation curriculum.
He has a busy live performance schedule and has worked with artists including Saxon, Romeos Daughter, Martin Fry (ABC) and Paloma Faith.
Recording sessions include work with Sure is Pure and Richard Scott – for a variety of artists :- Robbie Williams, Kym Mazelle, Candi Staton and Engelbert Humperdinck.
Other sessions include the Heavy Gear Animated Series and Miss America Fitness.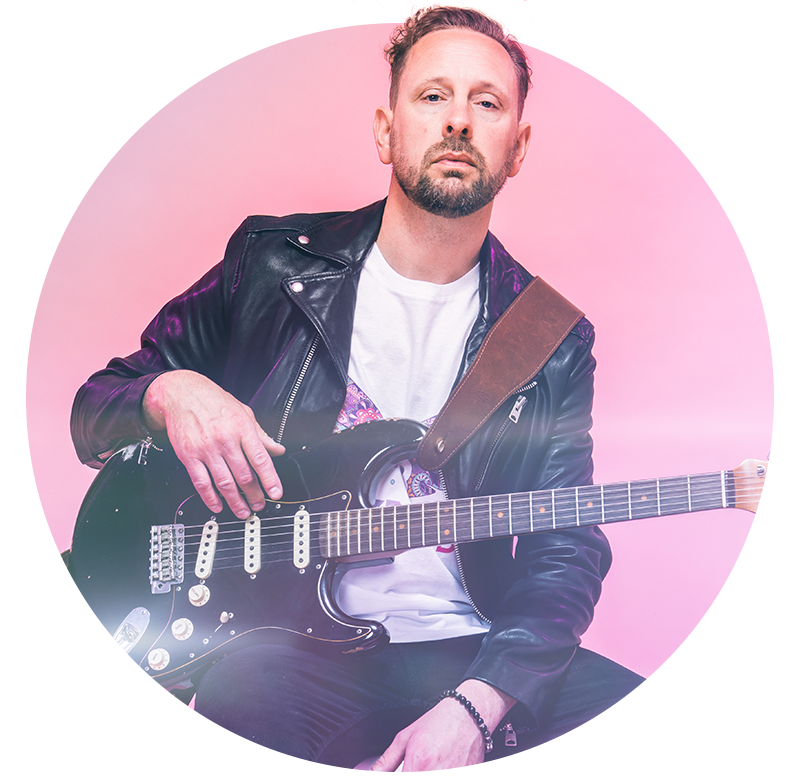 Tim - Vocals, Acoustic Guitar, DJ
I love playing with Dexter! Such a great bunch of people as well as top class musicians, which makes performing music with them so rewarding and a lot of fun! I think this comes over in the bands performances and creates a great atmosphere for our audiences. We all have a real passion for music and performing live!
I find every gig i perform with Dexter or as a solo acoustic artist or DJ adds the the experience and craft of being able to read and entertain an audience to ensure everyone has a great time.
I have played all over the UK and Europe, including tours and DJ residencies the French Alps, for a number of years, all of which are amazing experiences which only fuels my passion for performing and playing music for our clients.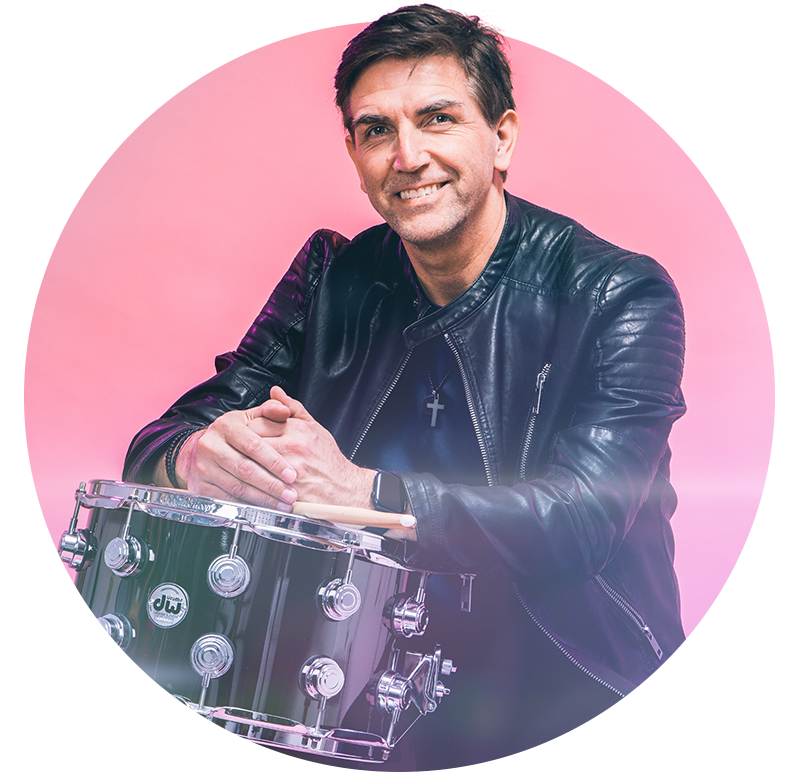 Martin - Drums, Percussion and Backing Vocals
Ever since I was 10 years old, I've been captivated by the 'groove' that powers dance, funk, disco and soul music. The honesty of the music is so appealing to me - it's all about one thing and that's getting people dancing and making them feel great.
I was extensively involved in drum tuition and session work prior to forming Dexter. This has given me the ability to use the drums to create a rock solid groove and a vibe that does exactly what the song requires and no more - I don't believe anyone attending a function or event wants to hear a drummer doing a ten minute indulgent solo!
For me, it starts and finishes with that 'groove'! The relationship with the bass player and the bass guitar is crucial - the 'rhythm section' is key to providing the solid foundation that our clients demand at their events.
I'm so lucky to have Chris as Dexter's bass player - he is 100% on the same page as me in this regard.
As one of the original founder members of Dexter I've been extremely fortunate to work with my fellow band members. Each one of them are absolute stars! We've shared the stage with established acts as diverse as Jools Holland and his Orchestra, Coolio, Boney M (really true!!) and Britpop favourites Catatonia.
We look forward to working with you to create an event or function that is truly memorable!!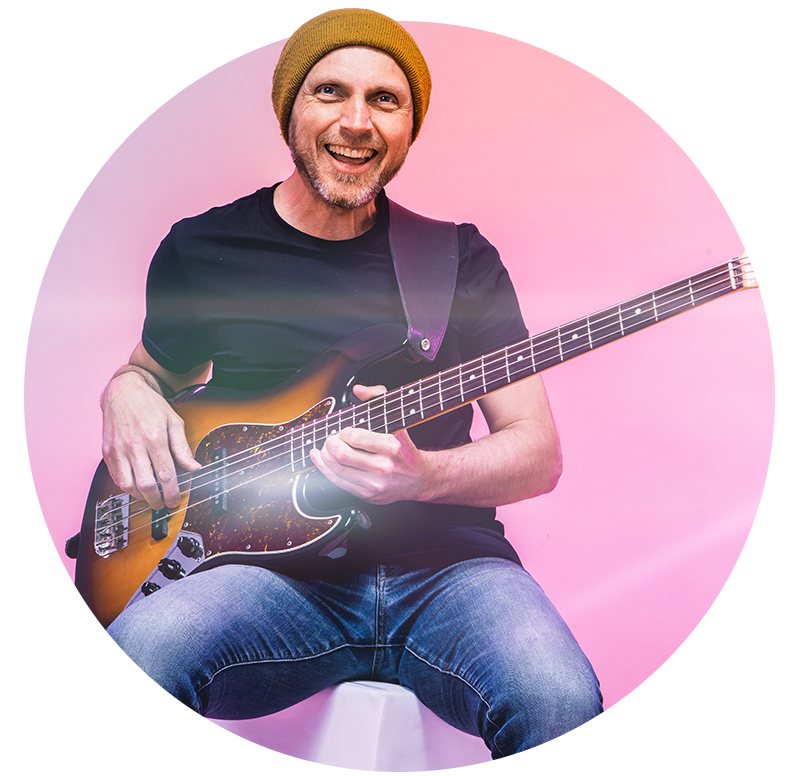 Chris - Bass and Vocals
I've been performing for what seems like a lifetime, I guess 35 years is a lifetime!
Inspired to take up the bass when I heard Level 42 on a CD my brother brought home from the library, I dedicated myself to the instrument. My first bands were rock, but my interest lay in jazz and funk, this kicked off a journey of study that continues to this day.
Over the years I've played pop, funk, soul, rock, folk, jazz, latin, drum and bass…..the whole shebang, to audiences ranging in size from ten to ten thousand. Music has taken me to theatres, festival stages and stately homes, down in size, to recording studios, garden buildings and broom cupboards….just kidding.
Luckily for me, I joined Dexter in 2020 and we've already played dozens of great gigs. I love the vibe and feel of this band, and my hope is that - whatever, wherever - we bring that vibe to your event. Let's have a fun party!